I bought a new coat on Monday and it reminds me of the coats
the Saints
wear in
Boondock Saints.
(There's a
sequel
too and it's awesome too). Brilliant movie, I've watched it twice already. Connor and Murphy are simply brilliant. Anyway the coat makes me feel like a gangster when I wear it. Proably because I relate it to the saints. It's awesome.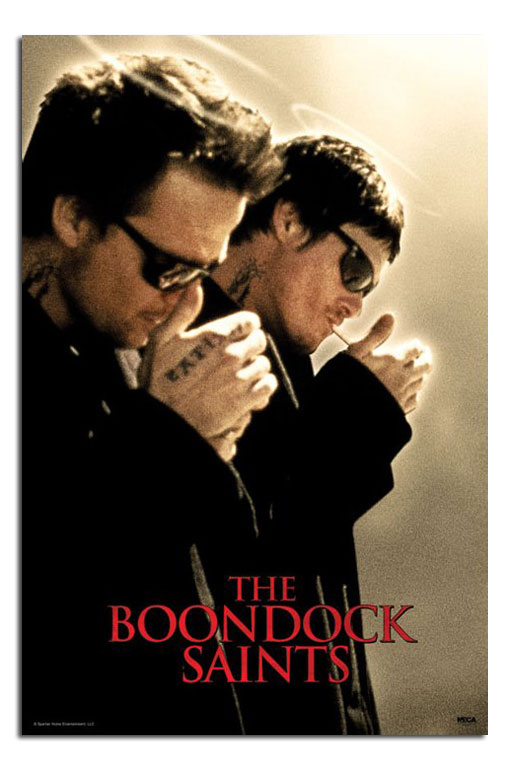 That's
the Saints
, obviously x). You can't really see the coats but I just had to put a picture of their awesomeness up here.
We got new coats for work too and that one makes me feel like a Doctor. So you may call me Dr. Lotta. *giggles*.
So inbetween feeling like a Doctor at work and a Gangster at my free-time what has been going on? Not much actually. The weather is brilliant right now, I feel spring coming! Yaaay. I've also begun re-vamping my Marauder fic at FF.net. The first chapters are tragic so I'm fixing them,
finally
.
Peace Out.